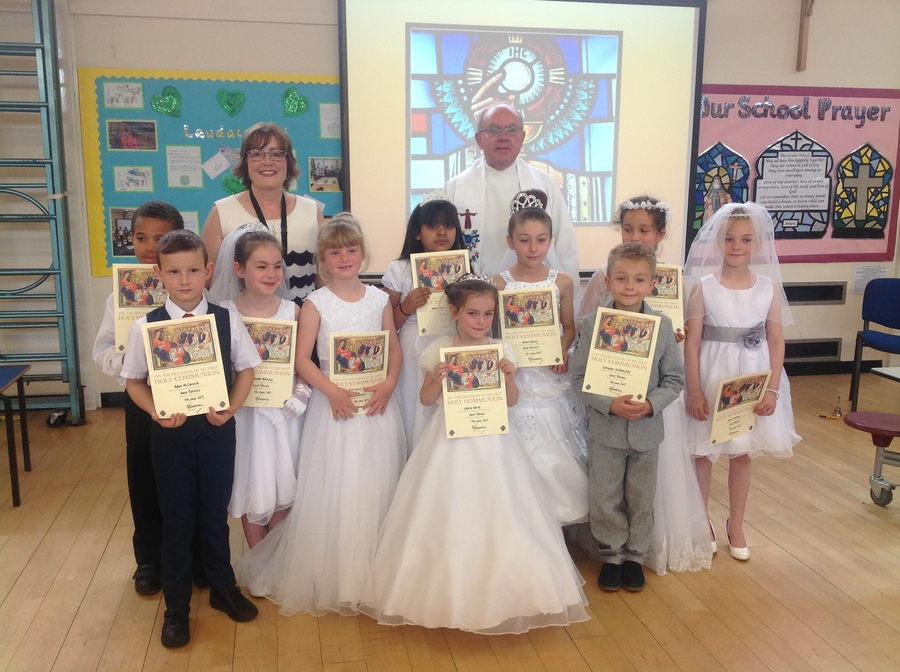 Mission Statement
In our Alice Ingham family we aim for excellence through faith and learning.
Alice Ingham is proud to be a Catholic School and to follow the good and kind work of Alice Ingham. We do this through nurturing her beliefs and values through our parish, community and the wider world and by:
Always aiming for excellence through faith and learning
Following Jesus' example through prayer and worship.
Working hard to achieve and meet life's challenges
Treating others as we would like to be treated.
Taking care of the world God has given us.
If you have any questions about our school please feel free to contact us on the details shown below:
Alice Ingham RC Primary School
Millgate
Halifax Road
Rochdale
OL16 2NU
Telephone : 01706 341560
Email: office@aliceinghamrc.rochdale.sch.uk
Contact: Mrs Skotnicki, School Business Manager
Follow the link for a guide on Admissions for Parents
Admissions for High School applications are now open until 31st October 2017.
Monday, 2nd October 2017 -The online admissions system opens for primary school places​​​.​